Every Saturday, I send my free Starting With Data newsletter to help 2,300+ data analysts learn one actionable data analytics skill to boost their careers. Join now for free!
---
Hi there! 👋
My name is Brian and I'm a data professional with more than 15 years of experience in data roles in financial services companies.
Over the years, I've helped hundreds of data analysts level up their careers, start their freelancing journey, and start side hustles.
Whether you consider yourself a career-changer, data analyst, or aspiring data analyst, I can help you learn the skills you need to succeed.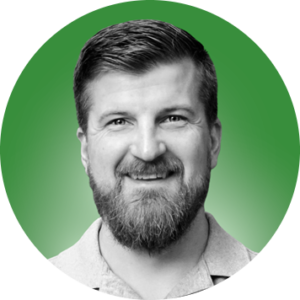 "I love your content 🙂 "
Get actionable data analytics tips sent right to your inbox.
Here's what others have to say about my work:
---
"Your posts seem like you are directly talking to me" – Dhanush K.
---
"I love your content 🙂" – Aishwarya N., Aspiring ML Engineer
---
"I've never written a testimonial for anything online. Brian's coaching session is one of the most well-put-together coaching experiences I've ever done. The information he shared is practical and the advice he gave is easy to implement, and more importantly effective. I'm stepping into a part of my professional career where I have the time to develop a freelancing side hustle. Brian took the time to ask me questions about my current skills and passion and then provided a directed approach to how to acquire my first client. Brian has my unreserved recommendation and if you need professional advice from someone who has over a decade of experience in data then he's your person." – Danny V., Data Analyst and Coaching Client
---
"I enrolled in two other courses that didn't cater to my learning style. SQL for Beginners is a versatile course where I'm finally feeling confident I will be successful! It offers visualizations, step-by-step instructions, a private student community, and more. I actually look forward to diving into the course because of its structured modules. Brian and his team really care about your success, you can see it in the design and structure of the course and the community support. Thank YOU!" – Amanda M., Career Changer and Course Student
---
"I've paid over $2500 for an online course with an Ivy League college, thinking it must be robust and top-notch SQL training. It was the opposite. Brian's SQL course crushes it. Brian breaks down the modules with video tutorials and screen shares that make you feel you're learning side by side vs. an abyss of a giant infinite online classroom. He goes at a pace that a beginner can actually absorb. Learning tips and tricks from others, and applying them to actual databases/queries we all have access to is invaluable. Finally! An online SQL course that is doing it right!" – Jenn T., Career Changer and Course Student